Our Contract Manufacturing Process
When it comes to understanding your needs, developing solutions, and producing high-quality deliverables, we have the experience to get the job done right. With over 35 years of experience building heavy-duty products for a wide range of OEMs, we have developed a process that works.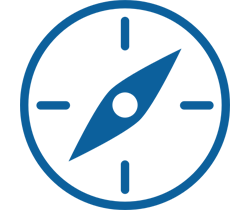 Discovery
The first step in any successful process should be research, and this is where we always start. We'll meet with you, discuss your needs and goals, research solutions and present ideas. We'll collaborate and develop an understanding of what we need to do to ensure a successful product.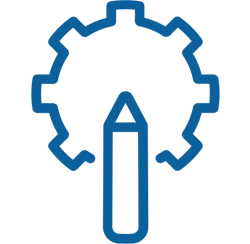 Design
Our on-staff designers have decades of experience in metal fabrication, hydraulics, electronics, and machine design. From reviewing existing drawings, to suggesting improvements, to creating designs from the ground up, our team will work with you to refine a design that is optimized for production.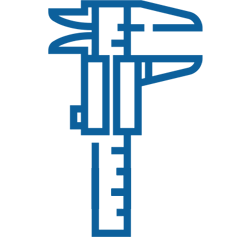 Prototype
Once the design is finalized, our expert fabricators and machinists will build a prototype. This allows us to work through the production process, identify any issues, and produce a final product for review and testing. If necessary, we'll suggest improvements along the way. Once complete, the approved prototype will be ready for testing.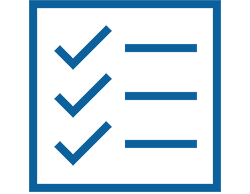 Testing
When a working prototype is built, we can help you test your product for correct operation, durability, and quality. Often, during the testing phase we will identify and correct issues that could lead to expensive re-work down the road. This ultimately saves you money and maximizes efficiency when it comes to producing and selling your product.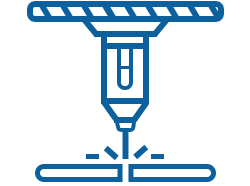 Production
When it comes to full production, our team of manufacturing experts is top-notch. We have experienced fabricators and builders on staff who can create heavy-duty machinery and products perfectly. They'll cut, bend, weld and assemble. They'll install hydraulics, electronics and other components. They'll test and verify quality to make sure your products are perfect.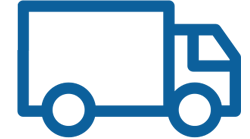 Delivery
When the time comes, we'll get your parts and products to your warehouse, or drop-ship to your customers. We can even help you manage inventory by releasing products on your schedule. In every case, we'll make sure the products you need are shipped correctly, on time, every time.
If you're interested in learning more about our contract manufacturing process, we invite you to contact us today. Our team is standing by to discuss your needs and learn how JELKE'S can help your business.