Heavy-Duty Contract Manufacturing Projects
Since our start decades ago, we have designed, built and delivered a wide array of heavy-duty products for our customers. From oil and gas infrastructure, to custom machinery, to material handling systems and beyond, the team at JELKE'S can deliver when it comes to complex mechanical products and systems. Explore a few examples of our work below, and contact us today to learn more and discuss your needs.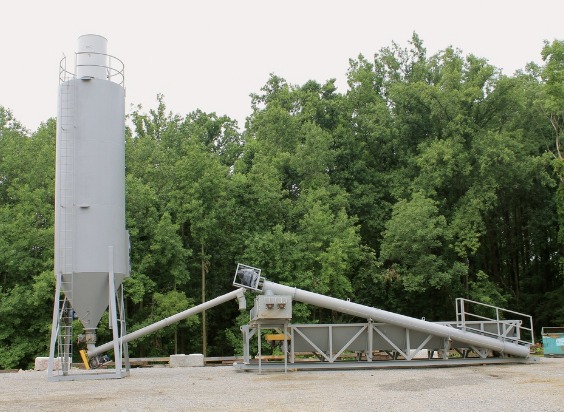 Silo & Pug Mill Systems
We are a leading contract manufacturer of systems that support the energy sector. These Pug Mills are modular for easy transport, and feature a number of auger driven feed systems, hydraulics, motors, electronics, controllers and more. These systems are fabricated with in-house sawing, welding, laser cutting, bump forming and roll forming. Our team optimized the design, sources the components, fabricates the structure, assembles, tests and delivers finished systems to our client.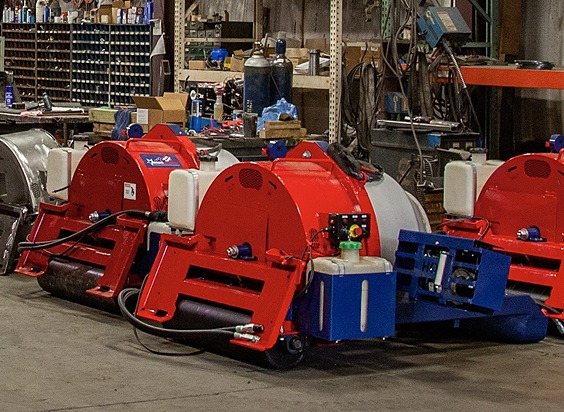 Asphalt Hot Patching Machines
Designed to be mounted to a skid loader, these hot patch machines are sold by a heavy-equipment company to road crews nationwide. Our team optimized the client's provided design, and now fabricates the product, sources components, assembles and tests at our Honey Brook facility. We helped design the machine by developing a prototype, suggesting design changes, and then incorporating them into the product. Today, we manufacture these machines in-house and deliver them to our client on demand throughout the year.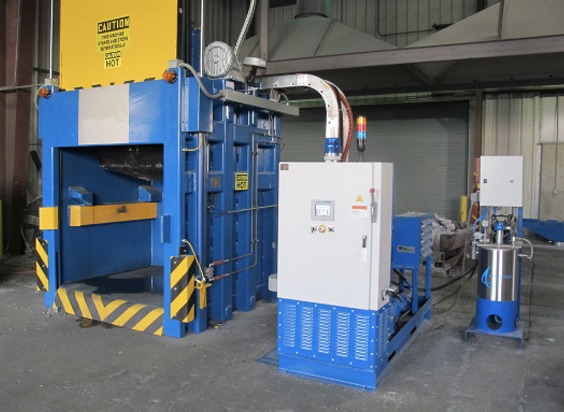 Steel Processing Systems
These systems remove impurities from molten steel and are used by steel producers worldwide. Made from A500 tube and structural steel plate, our team follows the client's provided design exactly and laser cuts, saw cuts, forms, welds and paints the component parts. We then assemble the steel components along with additional client-supplied hydraulics and electronics before final testing and delivery.
If you're looking for a manufacturing partner to build the heavy-duty products your customers need to succeed, contact us today. Our team is standing by to discuss your needs and determine how JELKE'S can help!