Metal Fabrication Services
Our customers rely on us to produce heavy-duty metal products, and in order to do this we maintain an array of in-house metal fabrication capabilities. That means that if you're looking for a fabricator to bring your ideas to life, we can help. Thanks to welding, forming, machining and other precision metal fabrication services, our shop is ready to help with your next project. Whether you're looking for a single prototype or a run of thousands of heavy-duty parts, the team at JELKE'S is standing by.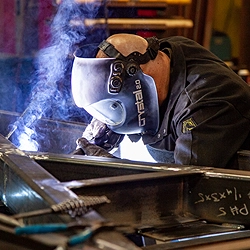 Welding
With expert welding technicians on staff, we know how to follow drawings to a "T" while creating strong, perfect joints that will stand the test of time. When it comes to heavy-duty parts and products, we know how to build them to last.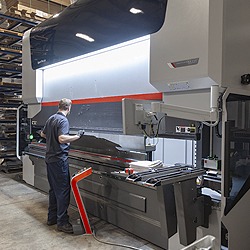 Forming
Even the heaviest plate is no match for our top-of-the-line press brakes. Thanks to the latest technology, and first-rate training, our technicians can form complex bends with ease in order to bring your projects to life with precision.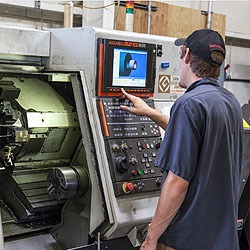 Machining
From milling to turning we have access to the latest precision machining technology. So when it comes to turning slugs into precision components within your products, we're a one-stop-shop who can deliver the parts you need.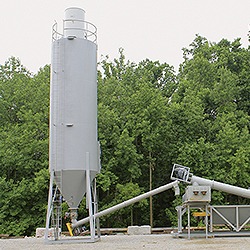 Rolling
Heavy-duty systems and products often benefit from our ability to roll form heavy plate. With the tools, the technology and the training to bend precise radiuses, our work is not limited to flat parts and components.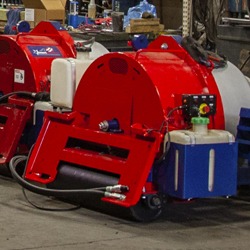 Finishing
From painting to powder coating, we know that a quality finish is needed to protect and beautify almost every project. That's why we offer a wide array of metal finishing services, both in-house and through our many local manufacturing partners.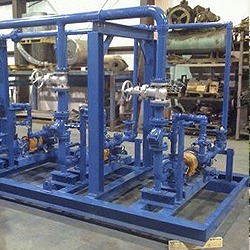 And More
Thanks to our location in a hub of manufacturing in Central PA, we can provide a wide array of metal fabrication services. Often, if we do not have a capability in-house, our Honey Brook, PA sister companies do. That means we can provide a variety of capabilities cost-effectively.
If you have specific questions about our metal fabrication services, please contact us today to discuss our equipment and capabilities in depth. Our team of expert technicians is standing by to answer all of your questions and determine how JELKE'S can help.